The King of Jerusalem stood captive in front of the Sultan. Next to him, the Lord of Kerak balked in the sweltering July heat. Earlier that day, a mighty Christian army had been utterly destroyed by the arrows of the Muslims, as much as they were by the decaying rays of an Eastern sun. The Sultan — renowned for his generosity and kindness toward his enemies — presented the King of Jerusalem with a most precious gift, at least in that moment: a beading cup of ice-cold water, covered in mountain snow.
The King accepted the cup and drank from it, then offered it to the Lord of Kerak. But the Sultan spoke to the King, pointing out that he alone had been given water. What did he mean by that remark? 
The Sultan's name was Yusuf Ibn-Ayyub, now immortal in history as Salah ad-Din, or Saladin: the Righteousness of the Faith.
Saladin has been celebrated in history as one of the great political and military leaders of the Middle East, revered by Muslims and Christians alike for his strategic acumen, fair rule and generosity towards friends and foes. 
But no man is an island, and even those who rise from nothing owe a debt to their teachers. Saladin relied on two exceptional mentors.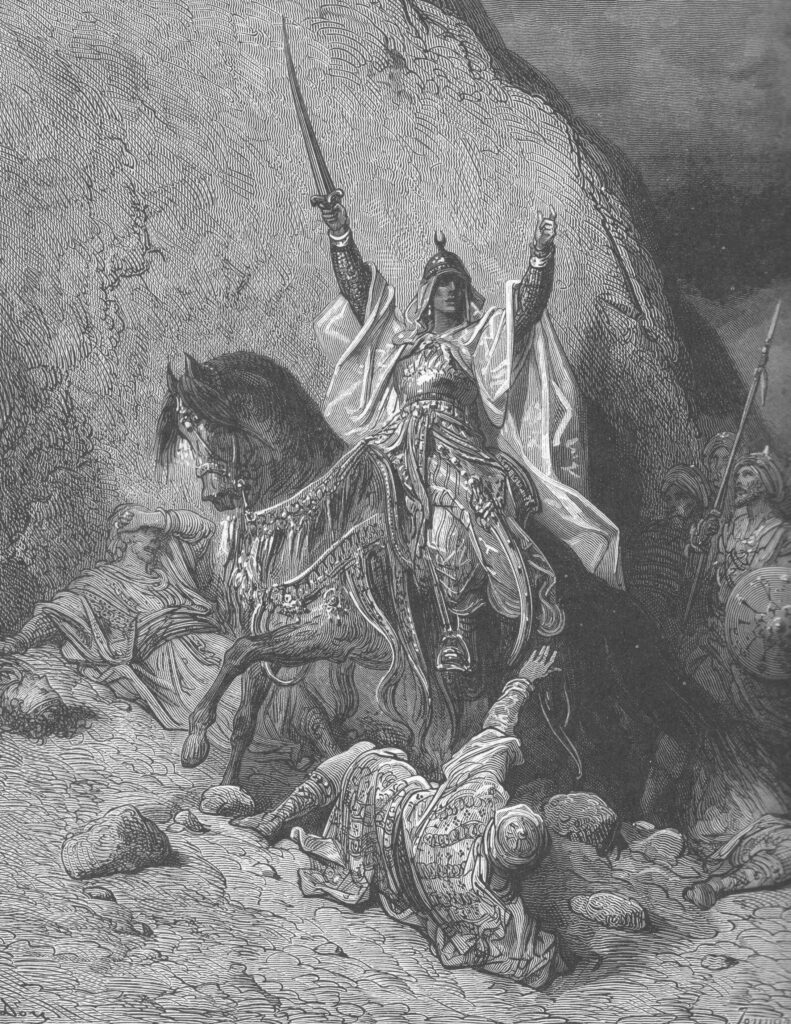 The Two Mentors
Before he became Saladin, Yusuf Ibn-Ayyub was born in 1137, in the castle of Tikrit, north of Baghdad. His father Ayyub was a Kurdish soldier and administrator who was employed by the Seljuk Turks, as many Kurds were, for his superb cavalry skills. At the time, the Seljuks occupied most of modern-day Iran, Iraq, and parts of the Middle East. Their dominion had brought some cohesion to the Muslim communities after a period of disunity had contributed to their defeat in the first Crusade of 1095-1099.
When Yusuf was born, three Christian states were thriving in the Levant: the Kingdom of Jerusalem, the Principality of Antioch and the County of Tripoli – no relation to the Libyan capital!
The Muslim states and religious sects had been mainly preoccupied with fighting amongst themselves, rather than the invading Christians, but that was about to change. In 1146, Ayyub's boss died.
His name was Zengi, and he was a Syrian-based regional governor for the Seljuks. It was Zengi's conquest of Edessa, a Crusader city state, that had sparked the Second Crusade, a major Muslim victory. His son and successor, Nur ad-Din, had even higher ambitions. Why report to the Seljuk caliph in Baghdad when you can start your own dynasty?
Nur ad-Din would become one of Yusuf's mentors, and later, an adversary.
Nur ad-Din was also one of the first Muslim rulers to give the Jihad an intellectual and militaristic energy. In other words: he started to campaign for a united Muslim front to drive away the Christians, or  "Franks," from the Holy Land.
Nur ad-Din occupied Damascus, making it the seat of his power. The great Syrian city became the capital of his new dynasty, the Zengids, as well as a centre for religious studies and propaganda calling for a jihad against the Franks.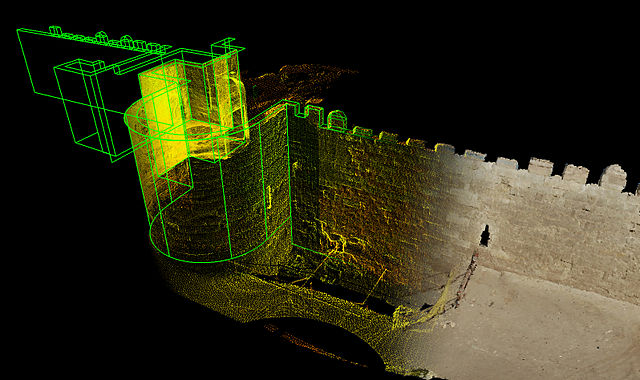 In his teens, Yusuf moved to Damascus, as an assistant to his second mentor: his uncle Shirkuh. Shirkuh was a trusted general of Nur ad-Din, a born warrior, a tough guy with a voracious appetite, a huge belly, and a blind eye. It was in this environment that Yusuf spent his formative years, learning the art of military and political leadership from his two mentors.
In the early 1160s, Nur ad-Din and Shirkuh turned their eyes – all three of them – to Egypt. This wealthy and fertile land was ruled by a Shi'a dynasty, the Fatimids, and their power was vacillating. It was a great opportunity for the rulers in Damascus to expand their territory and get hold of Egyptian riches, before the Franks in Jerusalem did the same.
Shirkuh was the right man for the job – and he delivered! With Saladin as a trusted second in command, the General took control of Egypt in the summer of 1169, becoming its Vizier – or minister – on behalf of Nur ad-Din. Surely Shirkuh had reasons to celebrate, but he probably partied a bit too much: two months after the conquest, the voracious General died, apparently due to indigestion from excessive eating.
This tragedy had a silver lining for Yusuf; his uncle's death meant that he could succeed him as Vizier. On paper, he was likely to fail — he was an outsider, a Sunni Kurd at the service of a Sunni Turk, administering a land of Shi'a Arabs, with no real bureaucratic experience to speak of. In spite of all this, Saladin thrived in his new job.
The key to Saladin's success was that he surrounded himself with the right people. He started by appointing family members to key advisory or protection positions around him, in order to make sure that he had an inner circle of loyal advisors. His own father became Egypt's chief treasurer!
But Saladin also appointed complete outsiders based on their merits, and regardless of their ethnicity or religious affiliation. With the help of his council, he succeeded in boosting Egypt's economy, increasing his personal power and prestige.
Slowly but surely, Saladin was following Nur ad-Din's example by founding his own dynasty, the Ayyubids. Nur ad-Din realised what was happening and summoned him repeatedly to Damascus. This is when Yusuf demonstrated yet another key talent: procrastination. Fearing some sort of punishment for his increasing independence from Damascus, Yusuf delayed meeting with his boss as long as possible.
By 1174 Nur ad-Din had had enough: he was going to travel to Egypt to meet his employee. Oh, and he would bring along an army on the side, because you never know how those end-of-year reviews will turn out. But Yusuf was not only a skilled man… he was also a lucky man. And just before the start of the new campaign, Nur ad-Din died of natural causes. Saladin, who had previously served as the mere vizier of Egypt, could suddenly seek a more prominent job title.
Sultan of Egypt and Syria
Before the calendars could flip to 1175, Saladin had captured Damascus and was formally recognized by his nominal boss, the caliph of Baghdad, as the Sultan of Egypt and Syria. In the late 1170s and early 1180s, Saladin expanded and consolidated his power by both military and diplomatic means. His Ayyubid dynasty became a reality.
Saladin fought and defeated several rebellious local leaders who did not view him as Nur ad-Din's true successor, with the toughest cookie being Nur ad-Din's son. Saladin laid siege to Aleppo and defeated him in 1183.
But that wasn't the end of it. If richness was measured in headaches and thorns in your side, Saladin may have been the wealthiest man in the world. As a Sunni leader, Saladin had to contend with the stubborn resistance from Shi'a factions in his new territories, which took the form of assassination attempts from, well … the Assassins – or more correctly: the Fedayn of the Nizari Shi'a sect. (By the way, we have a video of their founder Hasan Sabbah, check it out, it's great!)
Saladin also had to keep at bay the Seljuk Turks, his former overlords from whom he had broken away. In a diplomatic masterstroke, the Sultan signed a defensive treaty with the Byzantine Empire against the Turks, which allowed him to concentrate on other matters.
One of these matters was finding a suitable wife, which is rarely a benign decision for a Monarch. Yusuf married a noblewoman called Ismat … who happened to be Nur ad-Din's widow! I am sure these two loved each other to bits, but it's undeniable that the match was extremely convenient for Saladin. Ismat was also the daughter of a previous governor of Damascus, so this move ensured that Saladin be associated with two ruling dynasties, enhancing his prestige.
Saladin also had another matter pressing at him: what should he do about the Christian Kingdoms? He had continued Nur ad-Din's efforts to rally the Sunni community around the common goal of chasing the Christians away from the Levant — especially from Jerusalem, one of the holiest cities in Muslim worship. Until that point, the idea of a holy war against the West had served as a handy prop to unify his dominions. Now, it was time to deliver.
The Leper King
Back in 1174, Jerusalem's King Amalric had died and was succeeded by his son, Baldwin IV. Baldwin was a frail, inexperienced teenager, sadly afflicted by leprosy. The boy became known as 'the Leper King,' and his perceived lack of leadership led everybody in the Levant to underestimate him.
By November 1177, Saladin thought that the time was ripe to pluck Jerusalem from Baldwin's sickly hands. He assembled an army of 27,000 men and moved north from Egypt, confident in an easy victory. But Saladin had underestimated his enemy.
Baldwin gave command of an army to French nobleman Raynald de Chatillon, an experienced military leader. Then, the two led a small force to Ascalon, south of Jerusalem, to intercept Saladin's march. The Egyptian army encircled the Christians but did not engage with them. Saladin gave orders instead to march further north and loot three villages before reaching Jerusalem.
For a renowned General, Saladin had made two huge tactical mistakes. First, he had failed to engage when he was in a position of strength; he had also allowed his larger army to disperse in enemy territory. Raynald and Baldwin escaped the encirclement and raced northwards. The Christians attacked at Mont Gisard, near Ramla, on the 25th of November.
Saladin's numerical advantage had been neutralized, as much of his forces were still dispersed and his elite cavalry was exhausted from the long trek from Egypt. The Christian knights charged the centre of Saladin's formation. They were spearheaded by 80 Templars, one of whom was the Bishop of Bethlehem, carrying a piece of the true cross.
The victory was total: Saladin's centre crumbled under the charge, while Raynald's men seized the supply train of the Egyptians. Saladin narrowly escaped capture by riding on a racing camel.
This defeat had taught a harsh lesson to the Sultan. Saladin would now focus on further strengthening his Sultanate and his army before attempting conquest again.
In the meantime, the Franks had grown in confidence, and Baldwin went on to provoke Saladin by building a castle at Jacob's Ford, within reach of Damascus. From there, the Christian knights could easily launch raids against the Syrian capital.
Saladin was fighting rebels in northern Syria and could not attack when the castle fortifications were still weak. He tried to bribe Baldwin, offering 100,000 Dinars if he abandoned the construction project. But the teenage king refused the offer, and by April, his castle had opened for business.
Now, Saladin needed a victory to restore his credibility after Mont Gisard.
After quelling the rebellion in the North, he assembled his forces and launched a siege on the August 24th, 1178. Saladin knew that he had to act quickly — he had received news that Baldwin was leading a relief Army towards the castle. The Sultan ordered for the walls to be targeted by a constant deluge of arrows, to weaken the Frank garrison. At the same time, a contingent of expert Syrian miners had started to sap the walls of the North Eastern corner.
This concentrated action rapidly dug deep pits under the ramparts, which were then set on fire. The mighty, ten-metre walls were weakened by the heat and finally collapsed. The Ayyubid army poured through the breach and massacred 800 of the defenders. Saladin also captured 700 prisoners and tons of loot, including 1000 suits of armour. The castle had fallen after only five days.
In 1180 Saladin and Baldwin IV agreed to a truce, whereby the Crusader Kingdoms and the Ayyubid territories would coexist in peace for two years.
But that truce would never be carried out. Raynald de Chatillon, Baldwin's European ally, ruled over two powerful strongholds, the Kerak and Montreal, both in modern-day Jordan. Their location gave him control over routes used by Muslim traders and pilgrims going to Mecca. In the summer of 1181, Chatillon plundered one of these caravans. Saladin asked for the loot to be returned, but the arrogant Lord refused, causing hostilities to resume both on land and at sea.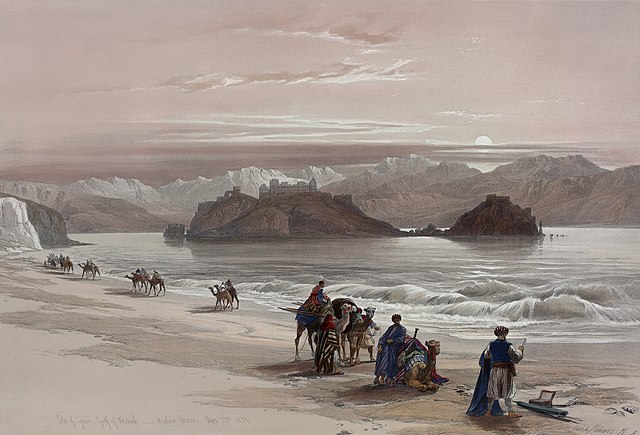 Raynald launched a fleet of five galleys in the Red Sea, attacking merchant ships, raiding Muslim ports, and even threatening Mecca. Saladin's own Egyptian fleet destroyed the raiders, but the Sultan was not as successful on land. He attempted to seize the Kerak twice, in 1183 and 1184, and twice the Leper King came to the rescue of Raynald.
The following year, the young, sickly King died childless, leaving his throne to his eight-year old nephew, Baldwin V. The boy's tutor – the Count of Tripoli – negotiated another truce with Saladin. It was a wise move, because the leadership in Jerusalem was about to become messy.
One year later, in 1186 the boy-king Baldwin V died, as did his father. The mother, Sybilla, remarried a French nobleman, a guy named, well, Guy of Lusignan. And here, Chatillon enters the picture again, as he ensured that Guy be named King-Regent of Jerusalem.
Next, the untameable Raynald did what he was best at: breaking truces and raiding Muslim caravans. But the one he plundered in 1186 was not just any caravan. According to some contemporary sources, Saladin's sister was travelling in it, although this claim is disputed. In any case, it was yet another provocation. King Guy asked Raynald to return the loot and the prisoners to Saladin, but the stubborn Lord refused.
Up to that point, Saladin had taken advantage of the truces with the Christians to complete his conquest of Mosul, modern day Iraq, from a rival Sunni leader.
With Mosul under his control, the Sultan has completed the consolidation of his reign, enveloping Jerusalem, Tripoli and Antioch. Now, the Sultan was ready to launch an all-out attack on the Franks. He would not allow this last provocation to go unpunished.
Lions into Hedgehogs
The Sultan of Egypt and Syria was ready for his greatest feat yet: it was time to reclaim Jerusalem. His eldest son al-Afdal quickly recruited 24,000 troops, and in the summer of 1187, Saladin made his first move, the siege of Tiberias, on the Sea of Galilee. It was a trap, to lure the Christian armies into the rough hills of Galilee, under an unforgiving sun. The wife of Frank general Count Raymond of Tripoli was stuck in the besieged citadel of Tiberias. Saladin may have exploited this factor to further provoke the Franks.
Guy of Lusignan did not respond to the provocation. But his councilors, including Chatillon and the Knights Templar, insisted he act, lest he lose his fragile grip on the throne.
So at the behest of his European allies, Guy set 1,300 knights and 18,000 soldiers on a trek of 32 kilometers from Jerusalem to Tiberias. An endless march, under the ruthless July sun of the Levant, across an arid plateau, with all water supplies cut from them by the Ayyubids. Guy had fallen into Saladin's trap.
The journey to Tiberias was a living nightmare for the Franks. Saladin's mounted archers targeted them with a constant rain of arrows. According to contemporary writer Imad ad-Din
"the arrows plunged into them, transforming their lions into hedgehogs"
By the 3rd of July, the Frank army had set up a camp for the night near the village of Hattin and got some respite. It was short-lived.
On the morning of the 4th, Saladin had ordered his men to set fire to the surrounding grass and brush, choking the Christians and making their thirst even worse. As a further rain of arrows descended upon them, the Christian infantry scattered out of formation. The Templar and Hospitaller knights tried two consecutive, desperate charges against the Ayyubid centre, in a repeat of Mont Gisard, but Saladin was ready and had his own riders encircle and massacre the Crusaders.
By the end of the Battle of Hattin, the mighty Christian army had been crushed. Thousands lay dead. Many more were captured and sold into slavery. The Templars and Knights Hospitallers who had been so unlucky to fall prisoners to the Ayyubids were beheaded, one after the other, in a relentless display of butchery. The Holiest of the relics, the True Cross, had fallen into the Muslim's hands.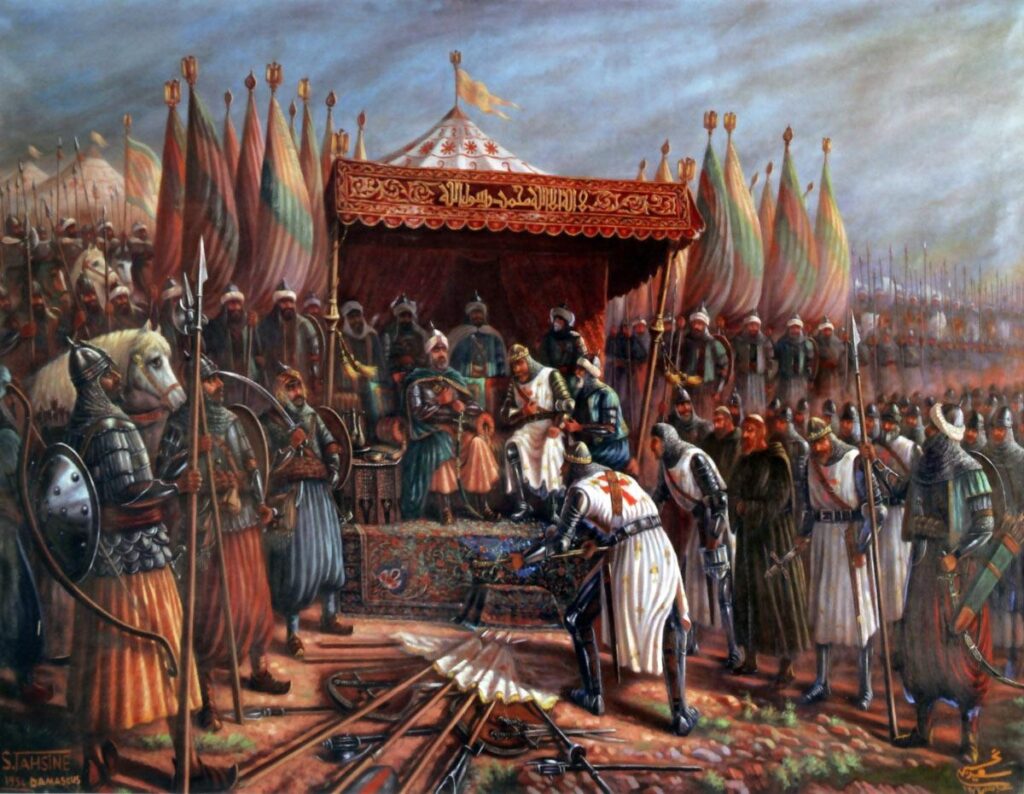 It was after Hattin that Saladin met with the commanders of the Franks, Guy of Lusignan, and the despised Raynald of Chatillon.
Saladin offered a cup of ice water to Guy, who then passed it on to Raynald. Saladin turned to the King and spoke:
"This damned man did not drink water with my permission. If it had been so he would be safe."
This was a clear threat: if the Sultan had offered the water directly to Raynald, the Lord of Kerak would have been under his protection, according to the customs of hospitality. But this was not the case. Instead, Saladin rose, unsheathed his sword, and cut off Chatillon's head.
The Sultan then reassured Lusignan:
"It is not the wont of Kings to kill Kings. But that man had transgressed all bounds."
In an act of chivalric generosity, which many described as typical of the Sultan, Saladin freed Guy, on one condition: to promise he would never again take up arms against the Muslims.
The news of the defeat soon reached Western Europe. The True Cross had been lost, the Frank army was decimated, and Jerusalem was now vulnerable.
Saladin moved on to besiege the Holy City, which would be defended by the French nobleman Balian of Ibelin. You may recognise this Ibelin from the Ridley Scott film 'Kingdom of Heaven'. Balian had fought at Hattin and had escaped captivity by promising to Saladin that he would quit fighting the Muslims for good. After the battle, Balian had travelled to Jerusalem to reunite with his wife. As soon as he reached his destination, Queen Sybilla asked him to lead the defence of the city, which he reluctantly agreed to.
As Saladin's army approached Jerusalem, Balian sent him an envoy, informing him that he would break his earlier promise and resume the fight against the Muslims. The Sultan was furious.  
On the September 20, 1187, the Egyptian and Syrian army camped in sight of the city walls. In spite of his anger, the Sultan tried to find a diplomatic resolution. The talks were fruitless, and a siege ensued.
Throughout September, Balian was able to repel the Sultan's attempts to storm the city walls, or tear them down with mangonels and catapults. It was only at the end of the month that Saladin applied his experience from Jacob's Ford: his sappers weakened a section of the walls near the Mount of Olives, which collapsed on the 29th of September.
Even still, the Ayyubid army could not force their way through the breach, which allowed for further talks and a peaceful transition for the City.
Balian negotiated for 7,000 citizens NOT to be sold into slavery, against a ransom of 30,000 bezants. The 'bezants' were gold coins minted in Byzantium, commonly used in the Levant. Saladin agreed, and in an act of generosity, later persuaded his officers to free without ransom most of their captives. The remaining Western inhabitants left Jerusalem, while the Eastern Christians were permitted to remain. Saladin had all churches converted into mosques, except for the Church of the Holy Sepulchre. All Christian pilgrims would be granted safe passage from then on, a decision which should have prevented further conflict with the European kingdoms.
Saladin had won Jerusalem back for his kingdom, and he had done so with minimal Christian bloodshed. His conflict with the Europeans should have ended there. 
Unfortunately, his plan of peace didn't quite work. After hearing of the capture of Jerusalem, Pope Gregory III allegedly was so shocked that he died of a heart attack. He had just enough breath left in his lungs to call for a Holy War.
Saladin and the Lionheart
At the time of Saladin's great Jerusalem conquest, there were three great monarchs on the European continent: Frederick I of the Holy Roman Empire, known as Barbarossa; Philip II Augustus of France; and the English King, Richard I, the 'Lionheart'. All three rallied around the new Pope, Clement III, and raised a new, collective Crusader army. Together, they undertook the Third Crusade.
On his way to the Holy Land, Barbarossa was stalled by the Byzantine Empire, still tied to Saladin by their previous alliance. Frederick pressed on, reaching Cilicia, in Southern Anatolia. He was within reach of Syria, but on the 10th of June, 1190, the Emperor drowned while crossing a river. Ironically, he had taken the land route due to his fear of drowning in the sea! His army, the strongest of the Crusader forces, scattered and returned to Germany.
Exactly one year later, Philip and Richard finally arrived in the Levant and took part in the major battle against Saladin's forces: the siege of Acre,  a major Ayyubid garrison. Thanks to Guy of Lusignan, the city had been under siege since August of 1189, but he soon found himself surrounded by more Ayyubid troops … a siege within a siege!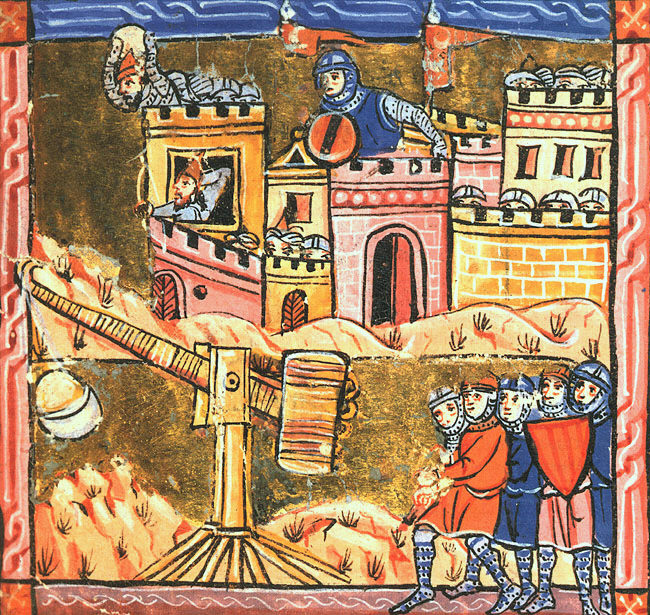 Richard the Lionheart soon proved to be a perfect match for Saladin's military skills. He could bring to the table a sound strategic mind, effective siege engines … and tons of cash! On his way to Acre, Richard had conquered Cyprus from the Byzantines and then sold it to the Templars; this sweet real estate deal allowed him to pay for additional sappers that brought down Acre's walls. The city was captured on July 12th, alongside the bulk of Saladin's navy. Richard offered to return more than 2000 prisoners to Saladin for a ransom, but the Sultan's drawn out negotiations exasperated the English king, leading to their mass execution.
Soon, Philip II had to abandon the Crusade, to deal with threats to his throne back home. Richard was now in numerical inferiority against the Ayyubids, but the campaign would still benefit from a more unified leadership structure. 
On the other side of the battle, Saladin seemed to have lost his touch. Maybe the Sultan and General, as well as his armies, were simply exhausted after years of incessant campaigning against Christian Kingdoms and Muslim rebels. It has been speculated that Saladin had been ill for several years, as he began to show symptoms compatible with those of irritable bowel syndrome, or IBS.
Whatever the reasons for this decline, he could not stop the march of the Crusader King from Acre down to Jerusalem. Saladin tried to replicate the success of Hattin: first by harassing Richard's column with hordes of mounted archers, then by engaging in a pitch battle at Arsuf on September 7, 1191.
But Richard was not Lusignan. He had ensured one flank of his army was protected by the coast line, avoiding encirclement, and he understood the concept of logistics, meaning his soldiers were unlikely to die of thirst. Saladin did not suffer heavy losses, but the stalemate forced him to withdraw.
Richard's army then took Jaffa, where they rested until January 1192. The Lionheart was within reach of Jerusalem by now, but he hesitated to attack. He believed he could take the city, but he was certain his army could not sustain a counterattack. The Crusaders basically did nothing for six months, as did Saladin — another sign of his waning decisiveness. Only in July did Saladin reconquer Jaffa, but lost it again to the Lionheart in August.
This would be the last time the two leaders would face each other in battle. And when I say 'face each other' I do not mean it literally. A number of legends and popular novels depicted Saladin and Richard as best 'frenemies', who remained respectful of each other while engaging in battles and even personal duels.
In fact, the two never met in person. Even after Jaffa, when the two sides engaged in lengthy negotiations, these were always carried out by envoys. Richard did develop a liking for Saladin at a distance, and it is mainly thanks to him that Europeans learned to appreciate the Sultan as a fair ruler and combatant, embodying the ideals of perfect chivalry. Richard even considered having his sister Joanna engaged to Saladin's brother!
The results of the negotiations were not a marriage, but a peace deal that was agreeable to both sides. Richard had fallen ill, and was itching to return to England, where his brother John was conspiring with Philip of France to strip him of his lands. Saladin was only too eager to get rid of the Lionheart and gave important concessions: the Crusaders would retain a strip of land around Acre, and he would ensure safe passage for all Christian pilgrims going to Jerusalem.
In their last exchange of letters, Richard wrote to Saladin that sooner or later, he would return and conquer the Holy Land for good. The Sultan replied, accepting the challenge and writing that if he had to lose his Empire to another King, he could not think of a better one.
Legacy
The Third Crusade was over by October 1192. Richard had scored a number of tactical victories, but in the end, Saladin had the upper hand, strategically speaking: his Sultanate was still in tact. Would Saladin have ever expanded his territory beyond its boundaries at the end of the third crusade? We don't know, as Yusuf ibn-Ayyub died five months later, on the March 4, 1193. The causes were natural, but remain unclear. Perhaps it was due to sheer exhaustion from constant warfare.
The coalition he had built quickly disintegrated, as three of Saladin's sons took control of Egypt, Damascus and Aleppo, respectively, while other relatives and subordinates squabbled for the remainders.
The Ayyubid dynasty ruled until 1260, when it was overthrown by an emerging power in Egypt: the Mamluks.
Despite spending most of his time fighting fellow Muslims instead of Christians, Saladin is remembered in modern times as the great adversary of the Crusaders. He was a valiant, fair, and generous military leader — one who did not shy away from bloodshed or even prisoner execution, but whose conduct in Jerusalem was nonetheless exemplary. In spite of the occasional tactical blunder, Saladin eventually achieved all of his strategic goals. His Empire may have crumbled in a span of a few decades, but this may have ultimately been his life's major achievement: to be remembered as hero both by Islam and Christianity.  
SOURCES/LINKS FOR THE DESCRIPTION
Saladin's life: https://www.ancient.eu/Saladin/
Nur ad-Din and Shirkuh: https://play.acast.com/s/historyextra/thelifeofsaladin
Raynald De Chatillon: https://www.britannica.com/biography/Reginald-of-Chatillon
The Battle of Montgisard: https://www.thoughtco.com/crusades-battle-of-montgisard-2360719  
The siege of Jacob's ford: https://www.world-archaeology.com/features/jordan-death-and-destruction-at-jacobs-ford/  
The Battle of Hattin: http://www.deremilitari.org/RESOURCES/SOURCES/hattin2.htm https://www.ancient.eu/Battle_of_Hattin/  
Guy of Lusignan: https://www.universalis.fr/encyclopedie/guy-de-lusignan/
The siege of Jerusalem: https://www.thoughtco.com/crusades-siege-of-jerusalem-2360716 Saladin and the Lionheart: https://spartacus-educational.com/MEDrichard1.htm
https://www.thegreatcoursesdaily.com/third-crusade-three-great-kings/
https://www.ancient.eu/Third_Crusade/
The second crusade
https://courses.lumenlearning.com/suny-hccc-worldhistory/chapter/the-second-crusade/